I'm a quitter and a failure.
At least that's what I've been telling myself for the last year or so.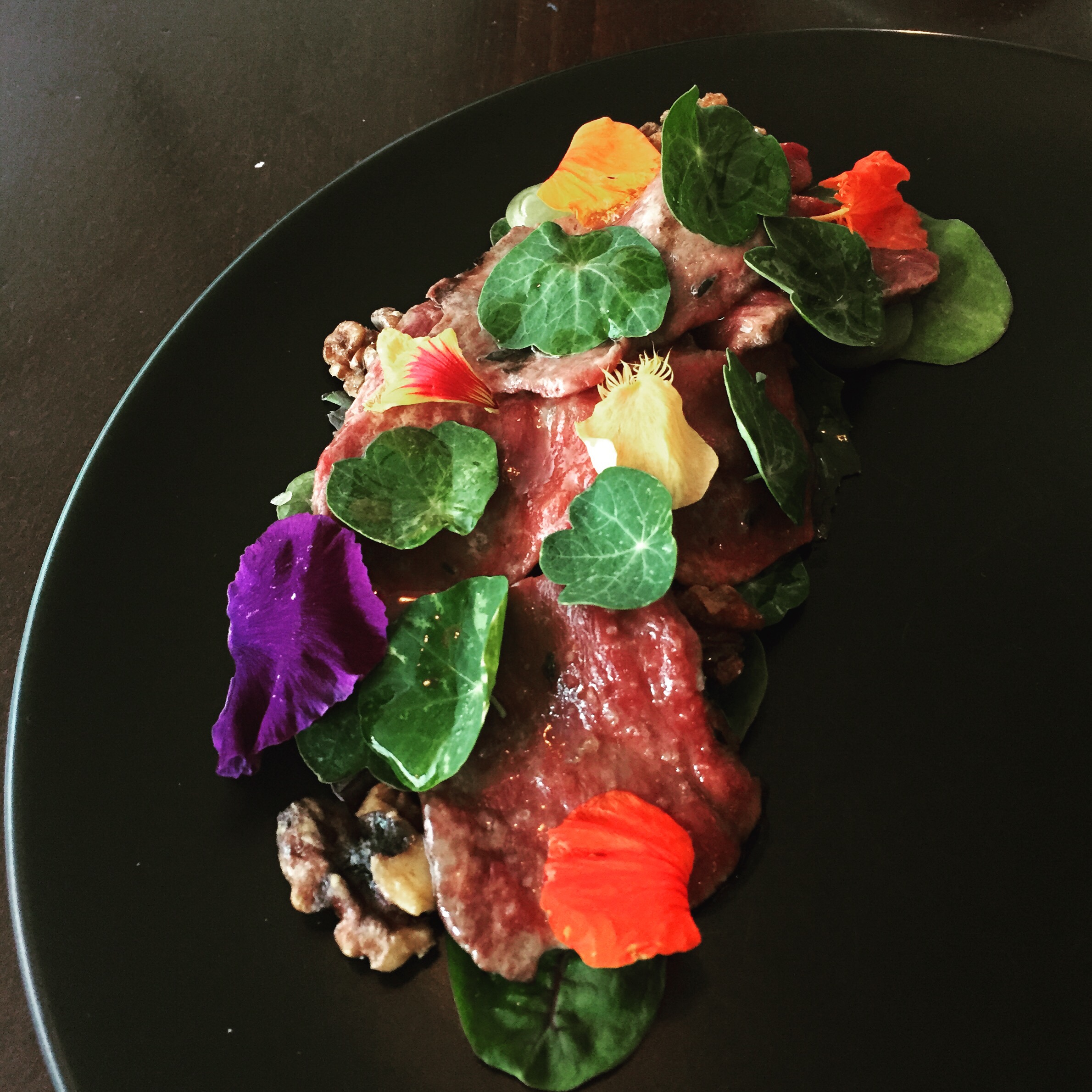 It came to me over a lovely paleo meal.
We were onto the second course, a delicious ox heart carpaccio and a good way into a bottle of Chardonnay when Lynn asked me what had happened to my fitness plans as she'd noticed that the training calendar was blank and I had been emotionally flat for a while.
I tried to talk but in the end it just seemed easier to sob into my Chardonnay.
I was choking up trying to explain how my last three 100km attempts had ended in failure and I now felt that I had nowhere to go. I couldn't risk adding yet another failure to my list by aiming for an ultra but at the same time, I couldn't think of anything, more realistic, that had the power to excite me.
Following our emotional dinner, I came home and promptly ordered Achieve the Impossible (ATI) by Greg Whyte.
It proved to be a fantastically inspiring book. Within a few pages it was clear that my challenge needed to be "audacious" and needed to have an emotional hold over me. Despite hating long distance walking it's hard to find another challenge that could tick both of those boxes and I'm afraid my big challenge has to be to train and complete a 100 km event.
I wasn't going to mention it on my blog, hoping to save face if it turned into failure number 4, but another thing I learnt from ATI was that I have to put the challenge out there and be accountable.
So here goes, in 2016 I will train for and complete a 2 stage ultradistance event. Ideally it will be Race to the Stones in July 2016.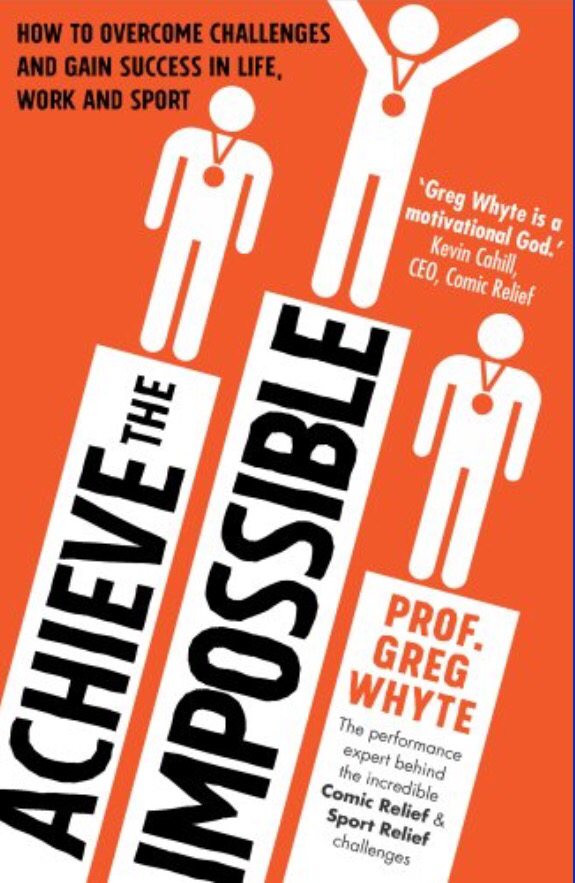 Back to the book.
Achieve the Impossible is written by Greg Whyte who is the driving force behind a number of high profile mega challenges such as Eddie Izzard and his 43 marathons and David Walliams with his 140 mile swim down the Thames. These and many other challenges are used to illustrate the concepts and are fascinating and inspiring in their own right.
The book is ultimately about conception and planning: "Success isn't an accident; you plan for it"
It has opened my eyes to the level of detail required to ensure success rather than just hope for it. It's clear in the past that I have designed a training plan focused on only one element required for success – usually running distance. I've then gone out there and loosely followed the plan but not checked my progress or considered strategies for the tough times ahead. That means that I arrive at the start of an event someway short of optimally prepared and then have to wing it with no clear idea how to deal with curve balls that appear throughout the course. Sometimes it works, sometimes it doesn't but it's always hit and miss.
In management speak I refer to myself as a Starter Leaver and consider it the perfect complement to the Belbin team role of Completer Finisher. It means that I'm creative and have oodles of energy at the start of a project but I'm very quick to move on to the next big idea. It can work well in a diverse team but when you're into the grotty half of an ultradistance event it exposes extremely unhelpful personality traits and makes it easy to be a quitter. My emotional response to hard times needs to planned for as much as my body's reluctance to churn out the distance.
Preparing properly is quite a technical job in itself. The book provides a framework with loads of planning concepts, images and examples to help you along the way but I still found it a little tricky to see how I could put it into action, there were lots of different examples but ideally I wanted the illustration to show: overweight, middle-aged woman plans to run 2-stage ultra event in precisely 1 years time, so I could nick the Measures of Success and the meso and macro planning cycles, but I suppose that is expecting a bit too much.
I am planning an accompanying blog post that will layout my very personal example and I'll share the Achieve the Impossible spreadsheet that I've developed to track and display my progression towards my training goals.
In the meantime I would recommend this as a key read for anyone in the early stages of the next big challenge.